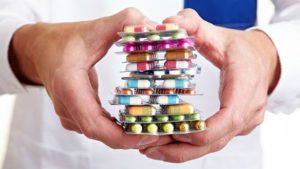 Today, during the COVID-19 pandemic, telemedicine is evolving, and providers are regularly using telehealth to visit with patients. We are seeing many private insurers adopting rules to provide guidelines around how services are distributed and paid for. Most health insurance companies, including Medicare, will now pay for a remote telemedicine healthcare visit like a visit to the clinic.
Pharmacists are in a highly visible and patient-accessible role and are being integrated into telehealth solutions. Telepharmacy solutions are state-specific often determined via legislative rules. Much of the backlog in pharmacists covering these roles surrounds the legal and payment issues of gaining provider status.
One way a pharmacist can expand their role in telepharmacy, a branch of telemedicine conducted by a pharmacist, is through Medication Therapy Management Programs (or MTM). MTM services may be covered under Medicare, Medicaid, or private insurance.
Read more here: KPPA_Telepharmacy Through MTM