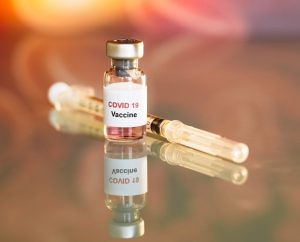 To expand access to COVID-19 services, the Department of Health and Human Services (HHS) has authorized state-licensed pharmacists to order and administer COVID-19 vaccinations, once they are made available, to patients aged three years and older.1 The HHS and CDC have also indicated that they are making COVID-19 vaccines available to community pharmacies through independent network administrators and state health departments.
Many pharmacies are wondering how their pharmacy can get involved in securing and administering COVID-19 vaccines to their patients. According to AmerisourceBergen, who will be a network administrator for vaccine distribution, this effort will "help jurisdictions augment access to COVID-19 vaccine when supply increases. With more than 90 percent of people living within 5 miles of a community pharmacy, pharmacies have a unique reach and ability to provide access to the COVID-19 vaccine and support broad vaccination efforts. This program will provide critical vaccination services for the U.S. population, with the vaccine administered at community pharmacy locations at no cost to recipients. The program will be implemented in close coordination with jurisdictions to enable optimal COVID-19 vaccination coverage and vaccine access nationwide."2
If your pharmacy is interested in expanding vaccine access and administering COVID-19 vaccines, here are six tips you can utilize to prepare your pharmacy.
Read the six tips here: Keystone_COVID19 Vaccines for Pharmacy