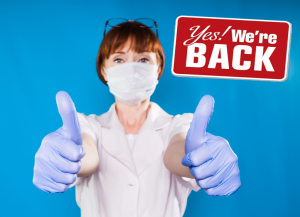 With stay-at-home orders starting to lift, restrictions on businesses and public places easing, and states implementing re-opening phases, many pharmacies are left wondering just how their business can resume "normalcy" and open their doors back up to their patients and community.
For the retail pharmacies who have closed their doors during this unprecedented time and are considering re-opening to the public but are unsure about how to go about it safely and efficiently, we have you covered!
Following the CDC, below are 5 tips to help your pharmacy prepare for its re-opening.